Manage the storage of your cargo and inventory. Let Evolution do your order fulfillment.
Evolution is an experienced transportation and logistics company based in Miami, Florida.
Fulfillment
Order Fulfillment. We Got Your Back.
We are capable of storing items, receiving orders, packaging, and then shipping items to customers. Evolution logistics, can save you time and money by putting our fulfillment expertise to work for you, freeing your people to more efficiently use their time and reducing your need for expensive storage space.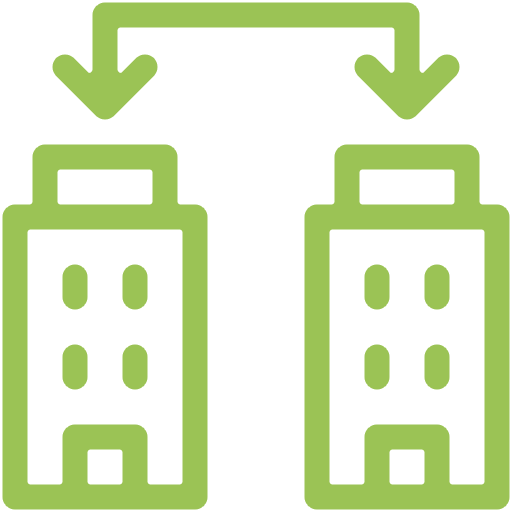 B2B
Fulfillment

Import and
export services

Export
consolidation
Warehousing
We support your competetive advantage
We can integrate different platforms with our EDI application. This can give our clients the ability to have the information in their hands before items arrive to the warehouse. Receiving in transit inventory information from outside vendors is possible via EDI. So, as items arrive, we scan the barcodes on packages or pallets, and your WMS database is updated in real time.
Your Warehouse Receipts include, besides the cargo documents, photographs of all items received so there is always reliable data in the event it is needed.
Our WMS use barcodes to assign a code to each rack location in the warehouse and each item. This feature gives us the ability to easily located shipments, for customs inspections, or transfers to another warehouse. Your cargo inventory can be controlled by part number, SKU, and/or serial numbers.
When quantities are low, you will get an automated Inventory alert notice of this issue and it can automatically place the order to your favorite supplier so you do not miss a sales opportunity.
You can create your own reports with inventory manager software to see what is on hand, items that are arriving, how much cargo went in and out during a certain time period, and more.
In short, our State of the Art WMS can provide the tolls to support you competitive advantage.
Warehouse management system
Just in time
Our state of the art WMS powered by Magaya Corp gives us the ability to work on a "Just In Time" (JIT) inventory environment to maintain an efficient supply of goods, reduce the cost of storing excess goods for long periods, and increase customer satisfaction by having inventory when customers need it.
Our WMS software gives you the ability to create reports on inventory information and to increase visibility into your business. Get the big picture to help you make business-wise decisions that create tangible results: Determine profits, allocate resources, and discover ways to generate revenue, not just cut costs.
With our WMS we can control every step of the process with barcodes from arrival at the receiving docks, to storage, to pick up and load. This gives you the ability to have reliable information from the get go, reducing errors and speeding up the receiving, moving, picking, loading, and releasing of cargo.
Some of our major retailers
Contact Us
Have Questions?
Get in touch!
With a state of the art web base Transportation & Warehouse Management System, a proactive automated email notification, a 24/7 service line at your service, Evolution Logistics strives to serve you better with its unparalleled customer service department. Contact us and let's work together!