Committed to helping each of our clients succeed
Who We Are
We Are
Committed to you
When your company needs the peace of mind of knowing that your cargo is going to reach the right place at exactly the right time, it only makes sense to work with Evolution Logistics.
Our cost-efficient ocean freight services are coordinated with other top service providers in the industry to ensure that our customers receive the most efficient and budget-friendly shipping options.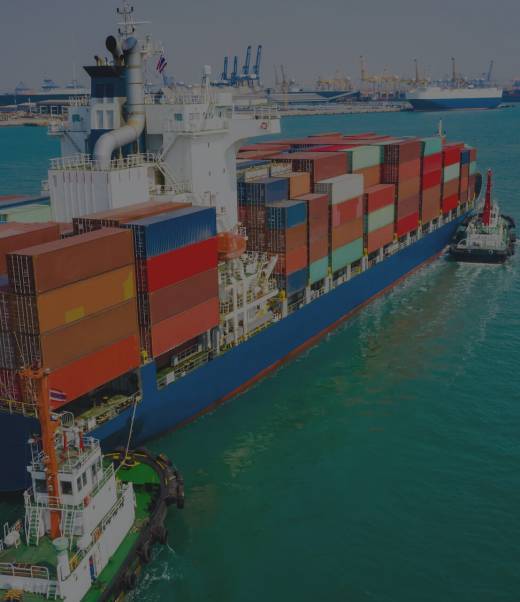 Expert
partners you
can trust.
Transparency and accuracy
Local Friendly, Global Reach
With headquarters in Miami, Florida, Evolution Logistics is perfectly situated for all domestic shipping concerns. However, we also are prepared to make global trade a common-sense reality for your business, regardless of its size. With members of our team stationed in almost 200 nations around the world, we can make your dreams of importing and exporting products a reality. We offer bi-weekly consolidation service from China to Puerto Rico as well as regular intermodal service from China to LATAM and have China import specialists to US Puerto Rico and LATAM.
At Evolution Logistics, our business is shipping. Whether by air or by ocean, our services are designed to simplify the complex world of global trading. We give you real-time, transparent access to all of your shipments so that you always know exactly what's going on. Plus, you'll be working with industry experts who have made careers out of getting shipping done right.
China Footprint:
5 Offices at the main ports covering from North to South
Qingdao – Shanghai 
Ningbo – Xiamen
Shenzhen



1 Class A Warehouse
Local transportation between offices and suppliers of FCL , LCL and air cargo
Consolidation services on each of our offices
Dedicated team 24/7
Contracts with the main carriers Air and Ocean.
Space availability at all times
No rollovers allowed
Free time at destination and extended cut offs always an option
Excellent Service
Carriers We Work With
Reliability When You Need It Most
What Size Is Your Cargo?
Our primary commitment to you is that we will ensure that your cargo arrives where it needs to be at the appointed time. Thanks to our many partnerships in the industry, we are able to get the job done when other companies might fail. We honor your trust in us by making certain that your ocean freight arrives on time so that you can keep promises to your customers.
Evolution Logistics works with ocean freight of all sizes. Whether you have a full container load or a less than container load, need to send temperature-controlled ocean freight or want to ship a non-containerized load, we have the options that you need.

That's because we offer fully customized ocean freight to all of our customers, regardless of size. From the smallest of startups to well-established, multi-national firms, Evolution Logistics can help you reach the global marketplace in less time than you imagined and enable you to do so within your budget.
Contact Us
Have Questions?
Get in touch!
With a state of the art web base Transportation & Warehouse Management System, a proactive automated email notification, a 24/7 service line at your service, Evolution Logistics strives to serve you better with its unparalleled customer service department. Contact us and let's work together!